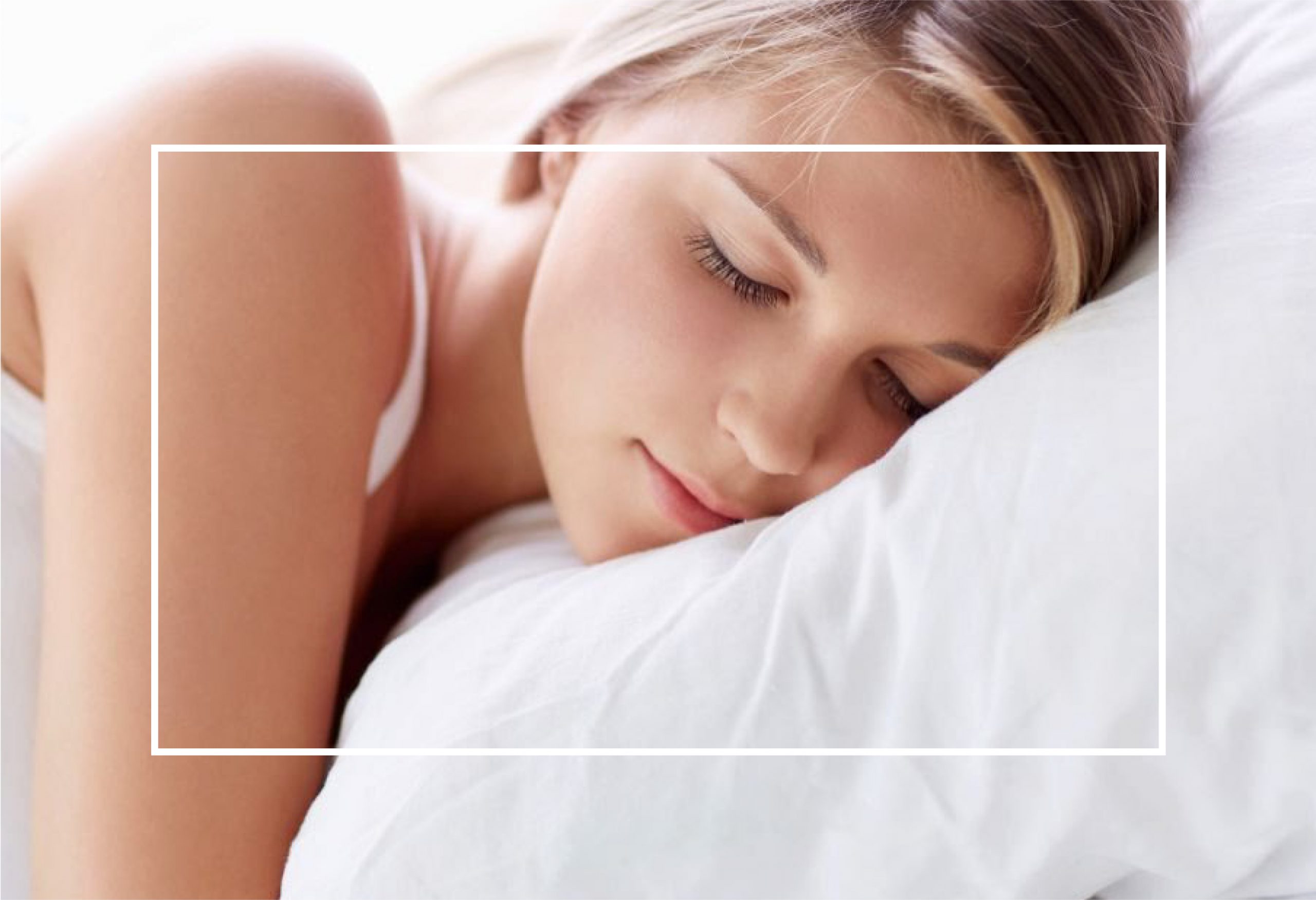 Night Time Routines: Why Your Skin Needs Them
Your skin is your largest organ and can be the first to show any signs of stress, exhaustion, nutritional imbalances and other potential health concerns. A morning skin routine is important to start your day and prepare for the exposure ahead, but a night time ritual is necessary for the care and restoration your skin needs and deserves after a long day.
Circadian rhythms affect your skin. Stem cells that replace aged tissue leading to the appearance of aging are actually reproduced mainly at night. Cell regeneration also helps your skin better absorb topical treatments. Whether rejuvenating is your goal or you want to target a specific skin issue, such as UV damage, rosacea, acne, collagen or elastin loss, night time is the best time to address these concerns. Use your evenings for some self-care, making sure to follow these important steps to wake up with gorgeous, refreshed skin (They don't call it beauty sleep for nothing).
STEP ONE: CLEANSE YOUR SKIN
It is important to remove the surface dirt, oil and other toxins that build-up throughout the day and sleep with skin that is entirely clean.
Start off with a purifying cleanser to remove any makeup or other impurity build-up, like the Absolute Beauty Gel, X2 Cleanser or Absolute Beauty Milk. Follow-up by using a lotion to rebalance the skin's pH levels after cleansing. Absolute Beauty Lotion is suggested by Biosphere skincare experts.
STEP TWO: TREAT YOURSELF
The evening is the best time to take those additional five minutes to indulge and pamper your skin. If your skin is rough and in need of a gently exfoliation, try Biosphere's Natural Peeling or Exfoliant Scrub. If you want to regulate your oily skin with a refining mask, then Purifying Mask is for you. If your skin is breaking out, try Rare Earth Cream. Dull skin? Clarify and illuminate your complexion with Biosphere's Bright Mask. Whatever your target, there is a mask or exfoliant for it.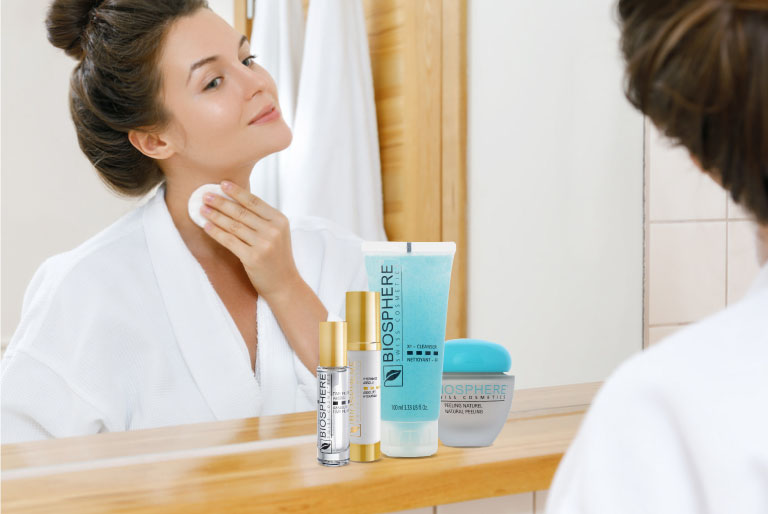 STEP THREE: ADDRESS YOUR SPECIFIC CONCERNS
Take advantage of regeneration by applying a multi-tasking serum to your skin to allow time for full absorption of all the active ingredients and nutrients needed to combat various skin concerns. Plus, a lot of the ingredients in potent formulas are not very sun friendly and make your skin more susceptible to UV damage, so best use them at night.
To combat wrinkles and anti-aging, try the Absolute Time Filler. O2 Oxygen Breathe Pure Air Serum regulates hydration and sebum levels. Blemishes and sunspots can be reduced with Biosphere's Whitening Re-Active Serum. Retinol Serum is best for acne treatment. It is best to consult a Biosphere skincare specialist for the best product for your skin-type and concern.
STEP FOUR: MOISTURISE
Since your skin's defences against environmental stressers are down, surge your skin with a thick nourishing moisturiser. Biosphere recommends Absolute Hydramax.
Even though your night time routine shouldn't take more than 10-15 minutes max, don't rush through it. Focus on your skin and give it the time it deserves so that you wake up looking rested, refreshed and ready for anything the day brings your way.